Cisco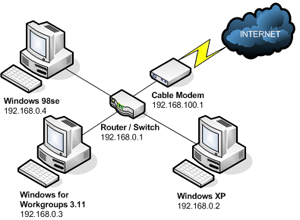 SIDTM (Formerly SITM) has a specialized CISCO Lab where students can experiment with network operating systems and perform network related practical assignments. Going further beyond the mandate and to add more value to the course, SIDTM (Formerly SITM) has signed up with CISCO for an academic partnership in the CNAP program. The entire CCNA program is thus incorporated into the Systems Specialization.
Having attained the status of a CISCO Local Academy, SIDTM (Formerly SITM) adheres strictly to the norms and standards laid down by CISCO worldwide. SIDTM (Formerly SITM) has a CISCO lab with 5 CISCO 1721 Routers and 2 CISCO 2900 series switches. Students can have hands on experience on these expensive CISCO devices.
The CCNA program is divided in four semesters, CISCO study material and tests are available online. The students have to go through a series of tests and practical assignments as per the CISCO standards before appearing for the final CCNA voucher examination.