Cybersecurity, Data Privacy and Forensic Investigation
For Banks and Financial Institutions
Overview

In the current environment where the rate of data breaches, unauthorized access of personal data and cyber-attacks have risen, organizations have to be vigilant and outline measures and best practices to mitigate the risk.
This MDP is designed for bankers and financial institutions to enable them to understand the new threats and data privacy requirements to ensure that practices implemented are compliant to the relevant regulatory framework. The course will familiarize attendees to the various regulatory guidelines and the internal procedures and policies to ensure compliance in eliminating the threats to the organization. This program includes overview on the acceptable understanding and use of policy documents, levels of communication and checks, breach reporting and risk management. The program will also cover the critical issues faced by the financial institutions in cyber security and data privacy.
About SSBF and SIDTM:

This program is conducted in a joint collaboration between Symbiosis School of Banking and Finance which is a known brand in banking domain and Symbiosis Institute of Digital and Telecom Management which is a kwon brand in technology management. These two institutes are constituents of Symbiosis International (Deemed University), Pune.
Symbiosis School of Banking and Finance (SSBF), a constituent of Symbiosis International University (SIU) is a Pune based institute specializing in banking and finance. Our highly experienced faculty, world class infrastructure and training facilities provide a holistic experience to the participants. The classroom environment is interactive where participative learning permits a free flow of ideas between faculty and participants. Sessions are a blend of group discussions, presentations, case studies and analytical sessions. Wherever applicable the theory is amply complemented through simulations and experiential learning and in a nutshell offers an excellent platform for honing management and leadership skills. The trainer's details are attached for your kind perusal. . SSBF also conducts corporate training in the Banking, Financial Services and Insurance (BFSI) domain for employees working at various levels. We have conducted training for Bank of Maharashtra, Union Bank of India, Dena Bank, Bank of Baroda and YES Bank for various domain and soft skills requirements. We have also developed content for BFSI Sector Skill Council, TISS and Bajaj Finserv
Symbiosis Institute of Digital and Telecom Management (SIDTM) is the pioneer institute started in 1996 for imparting managerial education in the field of Telecommunications and subsequently added Analytics, ICT and digital technology domains considering the requirements in the industry. SITM is the leading institute in the entire SAARC region offering management education in this niche domain. At SITM, we have committed ourselves to develop world class Telecom and ICT Business leaders, who can effectively handle dynamic and ever-changing technological scenario with absolute ease and authority, individuals who can manage complicated business scenarios with confidence at all levels of the corporate ladder. SITM offers three specializations System & Finance, Marketing & Finance and Analytics & Finance. SIDTM has CISCO academy lab, IBM Analytics lab since long and the trainings are conducted in these areas for students and corporates. SIDTM is consistently ranked in top 25 B-Schools in India as per the "The Week". SIDTM has conducted training to foreign executives in foreign countries, and top institutions like Reserve Bank of India, Accenture, AWS Cloud trainings etc.
Symbiosis International (Deemed University) presents Sandipani – state of the art training facility located in the midst of the hills of Lavale, Pune, Maharashtra. The training center is fully equipped with 9 classrooms which accommodates 28 to 100 participants. The campus offers residential facilities for 150+ participants, Wi-Fi Enabled Campus, Fully equipped Library, Dining and Cafeteria
Following is the list of programs to our credit

Reserve Bank of India – Cyber Security
Bank of Maharashtra – Domain Training

For Chief Managers – Four Batches

YES Bank Employees – Domain Training

For Client Relationship Partner (CRP)
For Business Relationship Partner (BRP)

Union Bank of India – Domain Training

Clerical to Officer Grade – Two Batches
Grade 2 to Grade 3 – Four batches

Dena Bank – Domain and Soft Skills Training

For Senior employees having experience of more than 15 years

Bank of Baroda – Domain Training
Programme : Cybersecurity, Data Privacy and Forensic Investigation for Banks and Financial Institutions
Mode: Residential Programme at Symbiosis Leadership Development Centre, Sandipani, Lavale, Pune
Date: 6th December to 11th December 2021
Duration: 40 Hours (5 Days)
Programme Objectives

To introduce the emerging digital challenges, threats and risks to banking sector.
To elaborate on the identification of new threats and the implementation of digital controls and protection.
To enumerate on the organizational, legal and social implications of white-collar crimes and frauds.
Learning Outcomes
Identify the risk exposures to information assets and to examine cyber security events and evidences.
Understand the nature of frauds and white-collar crimes and its economic and social impact.
Recognize fraudulent transactions and to apply financial statement analysis techniques to validate the existence of fraud and identify preventive measures.
Apply effective practices to analyse and resolve challenges/ issues in data protection and information security environment.
Teaching Methodology
Sessions from industry experts in the respective fields.
Use of tools in some specific areas for hands on experience.
Case study based approach.
Assessment
Self-Assessment.
Practical submission.
Programme Fee
Rs. 32,500/- (Rs 6500/- per day per person)
Registration Link
Programme Outline / Day wise Schedule
DAY
Session 
TOPIC
Method

1

9.30 to 11 

Overview of Cyber Security, Forensic and Data Privacy in Banks

Theory

11.15 to 12.45

Legal Aspects of Cyber Security

Theory

1.45 to 3.15

Cyber Security- Governance- Frameworks

Case Study

3.30 to 5

Introduction to Cyber Security Tools

Lab Session

2

9.30 to 11 

Use of tools in Cyber Security

Lab Session

11.15 to 12.45

Forensic Accounting- The Concept

Difference between Other types of Audit & Forensic Accounting- Skill Sets required for Forensic Accounting

Theory

1.45 to 3.15

Banking Fraud Reporting and RBI Requirements- Anti Fraud Policy- Vigilance Mechanism

Theory and  Cases Study

3.30 to 5

Financial Statements Frauds- Sensing the Financial Statement Frauds- During Credit Appraisal- During Inspection

Case Study

3

9.30 to 11 

Role of Inspection Department & Credit Appraisal Officers in Fraud Prevention

Theory and Case Study

11.15 to 12.45

Tapping the Borrowers Behavior

Theory and Case Study

1.45 to 3.15

Loan Frauds & Its Prevention- With Reference to Legal /Regulatory Provisions

Theory

3.30 to 5

Digital Forensic Concepts

Theory

4

9.30 to 11

Digital Forensic in Banks

Tools

11.15 to 12.45

Data Analysis in Banks

Use of Excel

1.45 to 3.15

Introduction to Big Data and R programming

Case Study

3.30 to 5

Self-Assessment

5

9.30 to 11

Data Protection and Data Privacy Laws, Individual Rights

Theory

11.15 to 12.45

Data Security and Data Breach

Case studies

1.45 to 3.15

Assessment

3.30 to 5

Closure of program and felicitation
Faculty Profile
Name of the Faculty

Dr. Pramod Damle

Qualification

B Sc (Maths), LL B, M Com, MCM, PhD in cyber-security management

Certifications

Acquired, Practiced, Taught & Relinquished world-class certifications:




●

PMP

●

CISA

●

CISSP




●

ABCI

●

CAIIB

●

CSQA




●

GIAC GSLC

●

ISO9001-Auditor

●

ISO27001-Auditor




●

SSCP

●

CISM

●

CSSLP

Areas of Expertise

●

Systems Audit

●

Cyber Security

●

Software Engineering




●

Project Management

●

Business Continuity

●

Risk Management




●

Stress Management

●

Anger Management

●

Time Management




●

Counselling/ Mentoring

●

Psychological & Physiological Wellbeing

Industry Experience 

25 years in total in Banks and Bank audits                                                                                                                        Four decades across IT, Management, Banking & Higher Education




in the roles of Manager, Auditor, Owner-Director, BU Head & Professor




in the private sector, public sector and government proper

Academic Experience

15 years 
Name

Prof. Avinash Aslekar

Qualification

B.Com, M.C.M,M.M.M. UGC NET pursuing Ph.D. in Management

Certifications

●

CCAI 

●

ITIL Foundation

●

TOGAF 9 certified




●

ECC CEH 

●

ECC CHFI  

●

IBM SOA




●

IBM SPSS 

●

IBM COGNOS · BCMS ISO 22301




●

SAP Certified – Associate Business Foundation & Integration with SAP




ERP 60 EHP5

Areas of Expertise

●

Networking

●

Network Security

●

Cyber Security




●

Network management  

●

Software development




●

Software Engineering   

●

Project Management




●

Business Intelligence   

●

Business Analytics




●

Artificial Intelligence    

Industry Experience 

5 years+ across various domains such as IT ,Networking ,Management, Analytics, Software Development ,conducted statutory Bank Audits, Tax Audits, trust audits

Academic Experience

26 years 
| | |
| --- | --- |
| Name | Prof. Uday Kulkarni |
| Qualification | B.COM. FCA |
| Certifications | CIA (USA), CISA (USA), Qualified I.P. (IBBI) |
| Areas of Expertise |  Cyber Security, Forensics in Banking, Audits |
| Industry Experience  | 25 years in bank audits, forensic audits, project consultancy and consultancy to banks |
| Academic Experience | 10 years in the areas of audits and assurance in India and foreign countries |
| | |
| --- | --- |
| Name | Mr. Subba Rao |
| Qualification | B.com, MBA, CAIIB, P G Dip. In Industrial relations and personnel management |
| Certifications | Diploma in Computer applications in Banking. |
| Areas of Expertise | Cyber securities and crimes in Banking  |
| Industry Experience  | 40 years |
| | |
| --- | --- |
| Name | Dr. Dilip Ambarkhane |
| Qualification | Ph.D. M.B.A. (Finance) M.Sc. (Mathematics) CAIIB |
| Areas of Expertise | Development finance and Financial Inclusion |
| Industry Experience  | 8 years in teaching and 36 years in Public Sector Bank |
Name

Dr.

Kshitija R. Soman

Qualification

Ph.D. (Financial Management), ACA, M.Com.

Areas of Expertise

Financial Management

Industry Experience 

14 years teaching experience
Special Note
As per the Symbiosis University guidelines, the participants must have taken both the doses of COVID-19 vaccine and produce the certificate on arrival at our campus. Those who are done with only one dose of vaccination are requested to carry a negative RTPCR test not later than 72 hours old before the arrival on the campus.
Once you share the list of participants, we will share with them the norms and guidelines to be followed while staying on the campus.
Contact Information
Infrastructure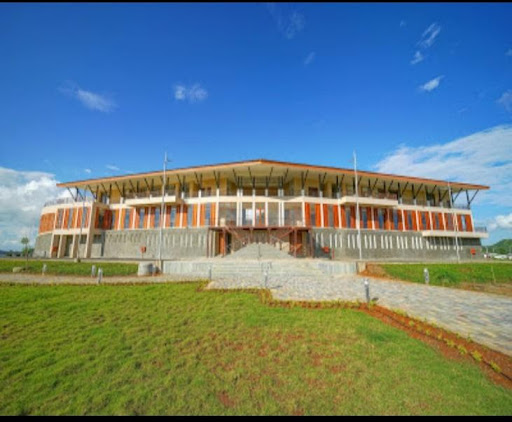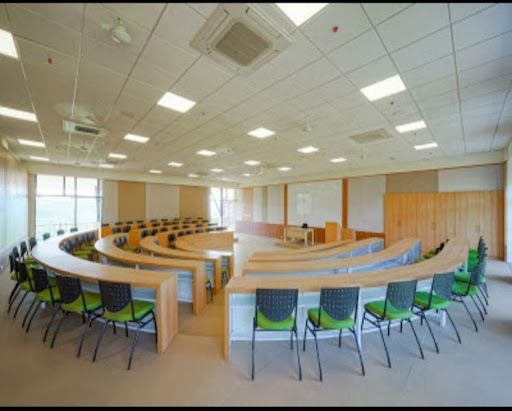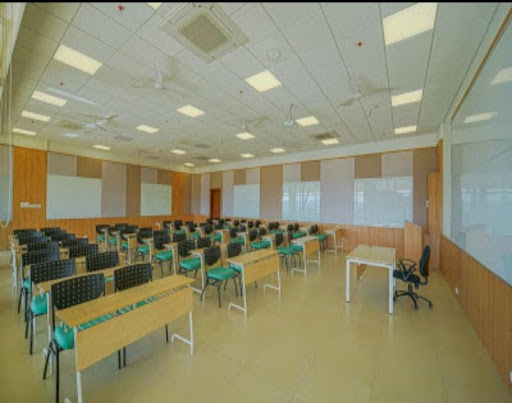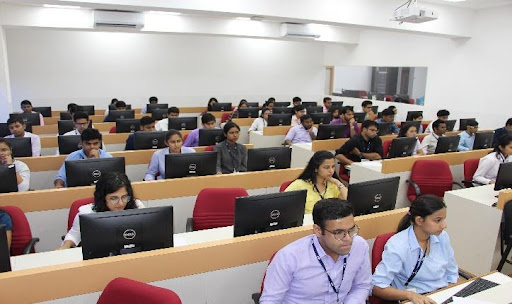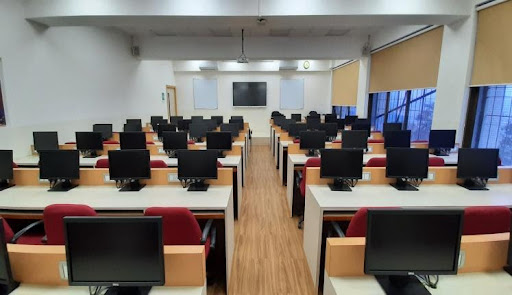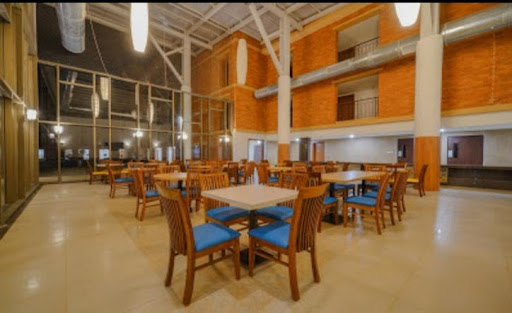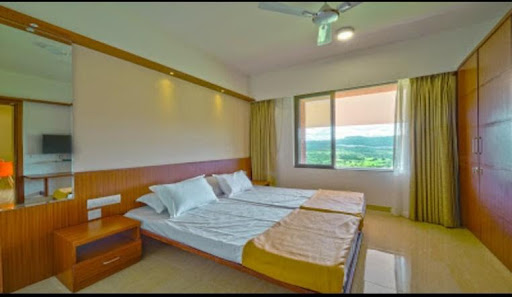 Academic Block evening view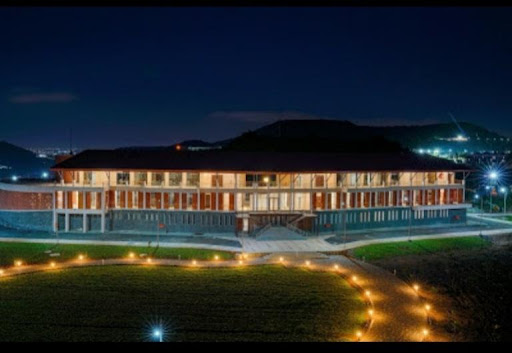 Terrace and residential block