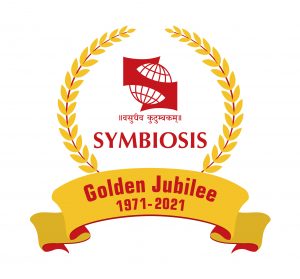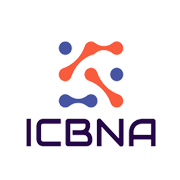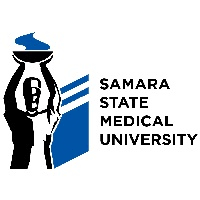 ABOUT ICBNA
The International Conference on Bio-Neuro Informatics and Algorithms (ICBNA 2022) will be held at the Symbiosis International (Deemed University), India on June 21-22, 2022, in collaboration with Samara State Medical University, Russia.
The conference will target state-of-the-art as well as emerging areas pertaining to Bio-Neuro Informatics, Biotechnology, Technology in Healthcare, Technological Innovation, Emerging technologies in ICT, engineering, and medical sciences.
The objective of this international conference is to endow opportunities for academicians, scientists, and research scholars along with professionals, decision-makers, industrial practitioners, and students to interact and exchange ideas, experiences, and expertise in the recent trending areas in the field of Bio-neuro informatics, Healthcare, Engineering, and Medical Sciences.
ABOUT ORGANIZING INSTITUTES
SAMARA STATE MEDICAL UNIVERSITY (SamSMU):
Samara State Medical University recognized as "The Best Educational Programs of Innovative Russia" , and this status is confirmed annually. The General Medicine and Pediatrics programs are included in the  DEQAR European Register of Accredited Higher Education Programs. SamSMU has 8 educational institutes and  80 departments. The university has its own multidisciplinary clinics with almost 1000 beds, where students gain practical experience "at the patient's bedside." SamSMU is a prestigious university, which is included in the Russian and world rankings of the best universities. In 2021, the university strengthened its position in the world ranking of The University Impact
Rankings according to the Times Higher Education magazine. MoU  has been signed with Symbiosis International (Deemed University).
SIDTM (Formerly SITM):
SIDTM is the pioneer institute in imparting managerial education in the field of Digital and Telecommunications. We at SIDTM (Formerly SITM) are committed to developing world-class Technology Business Leaders, who can effectively handle the dynamic and ever-changing technological and business dynamics with absolute ease and authority. The team firmly believes in strong academics combined with industry exposure through visits of several experts from the industry. The program offered by the institute integrates a competitive learning environment through a broad curriculum encompassing classroom teaching, valuable industry inputs, research projects, seminars, workshops, and a myriad of extracurricular activities. In the pursuit of excellence and to give the curriculum its distinctive flavor, the syllabus is continually revived based on the inputs from the faculty, industry, and alumni. All the programs follow an intensive case studies based approach. We lay deep emphasis on an all round development of the individual which includes improving communication skills, nurturing teamwork, and inculcating a never say die attitude. We simulate a competitive and dynamic environment for the students to build endurance and competence, necessary to excel and succeed in the corporate environment. The digital era and telecommunication form the backbone for any company hence managing them effectively and strategically to ensure that overall company strategy. SIDTM (Formerly SITM) has 2300+ strong alumni network and most of our alumni are holding middle level to senior management positions in various industries. Last but not the least, we strive to instill human values to make better citizens with moral courage and zeal to follow their heart, make a difference, and help them achieve their potential. So we are looking forward to the association
SMCW:
The Symbiosis Medical College for Women is the brainchild of Prof. Dr. S.B.Mujumdar, the Founder and Chancellor of the Symbiosis International (Deemed University). After seeing the biographic movie about India's first lady doctor, Ms. Anandibai Joshi, the idea of creating a medical college exclusively for women was born.
With an objective of women empowerment and contributing to nation building by increasing the number of female doctors, Symbiosis has established this exclusive Medical college for Women under the Faculty of Health Sciences.
In addition to the academic infrastructure, excellent residential facilities for residents and staff are available within the campus. The college has a fully air-conditioned library with the requisite array of national and international textbooks and medical journals which form a vital part of the college facilities. Our highly experienced and senior staff will ensure the best of training to produce skilled women doctors who are empathetic, ethical and compassionate. As has been the culture of Symbiosis, we believe it is our responsibility to contribute to nation building by providing excellent training and creating the next generation as qualified and ethical human beings.
SIT:
Symbiosis Institute of Technology, a constituent of Symbiosis International University was established in the year, 2008 and currently offers B. Tech programmes in Civil Engineering, Computer Science and Engineering, Electronics & Telecommunication Engineering, Mechanical Engineering, Artificial Intelligence & Machine Learning and Robotics & Automation and M.Tech programmes in Artificial Intelligence & Machine Learning, Robotics & Automation and Embedded Systems. Research programmes leading to Ph. D. Degree were introduced in the Faculty of Engineering of Symbiosis International University in 2010.
Keywords/Conference Topics
.. Not limited up to these topics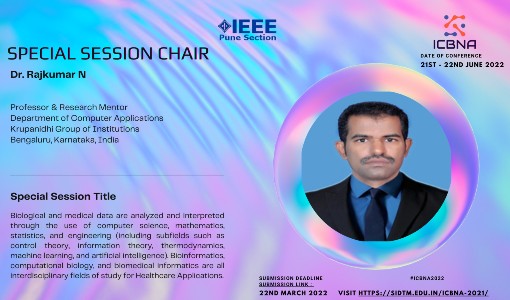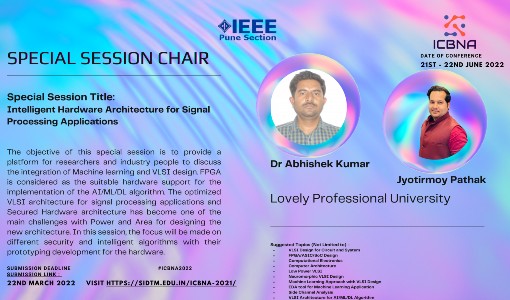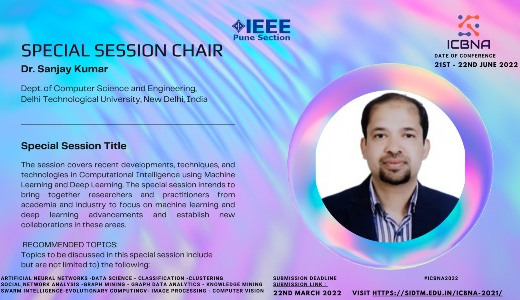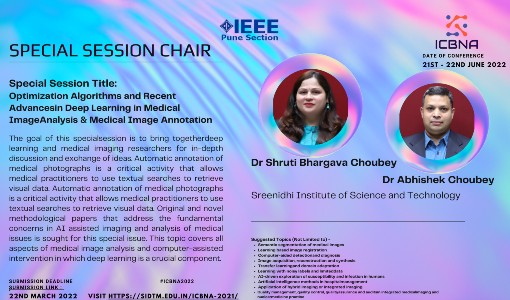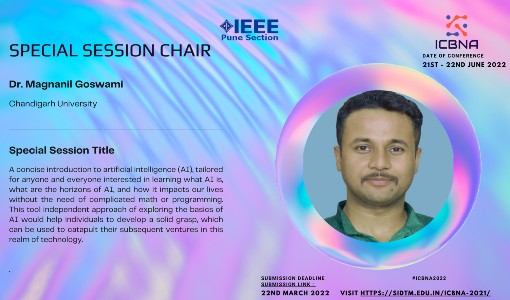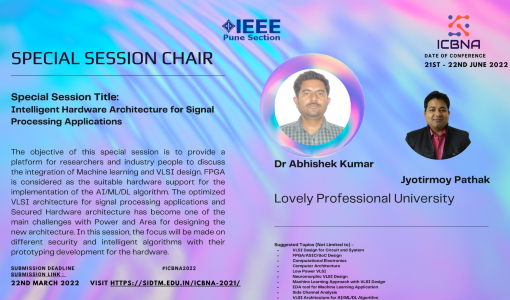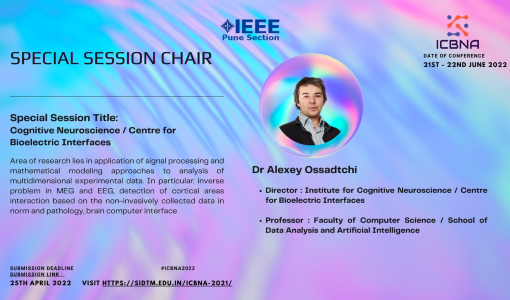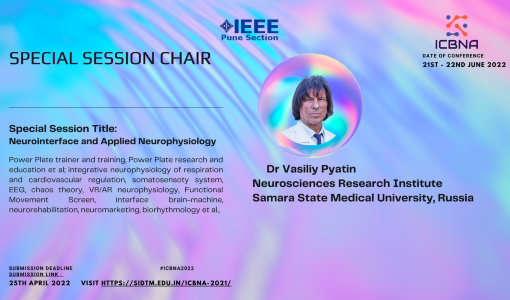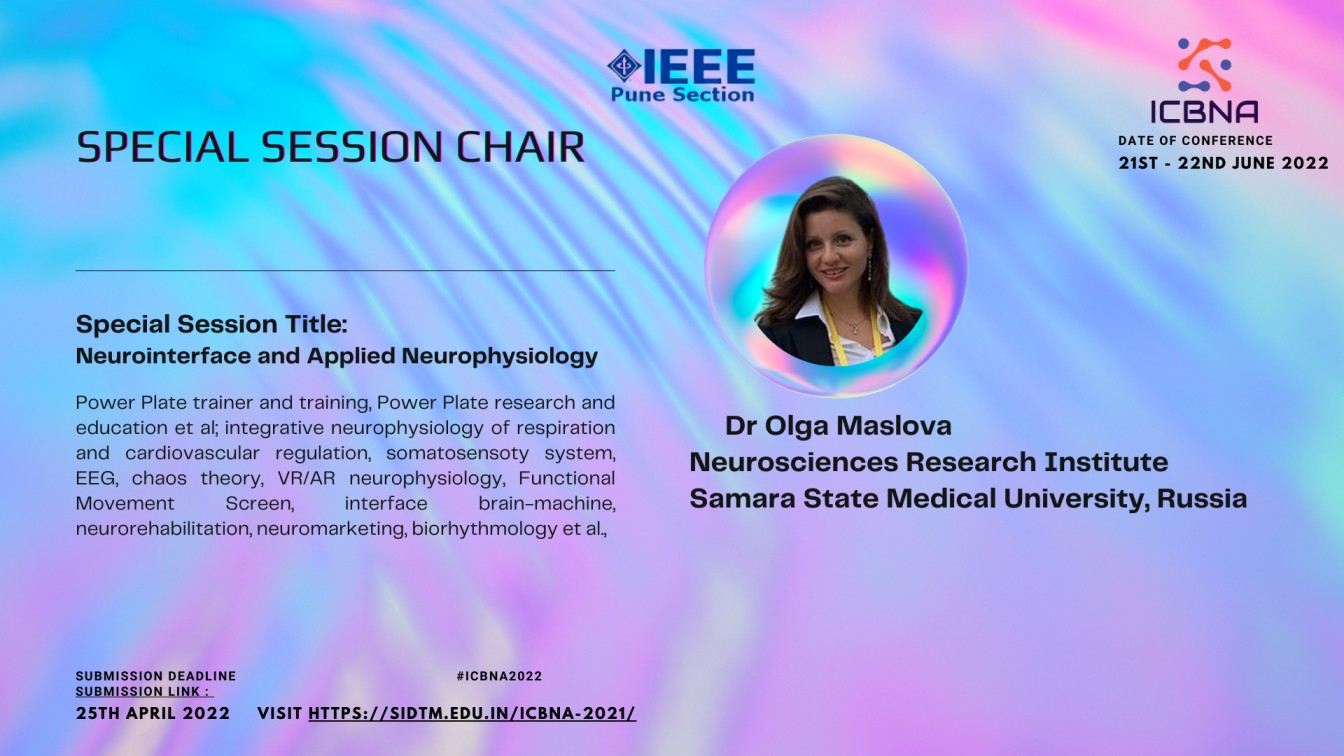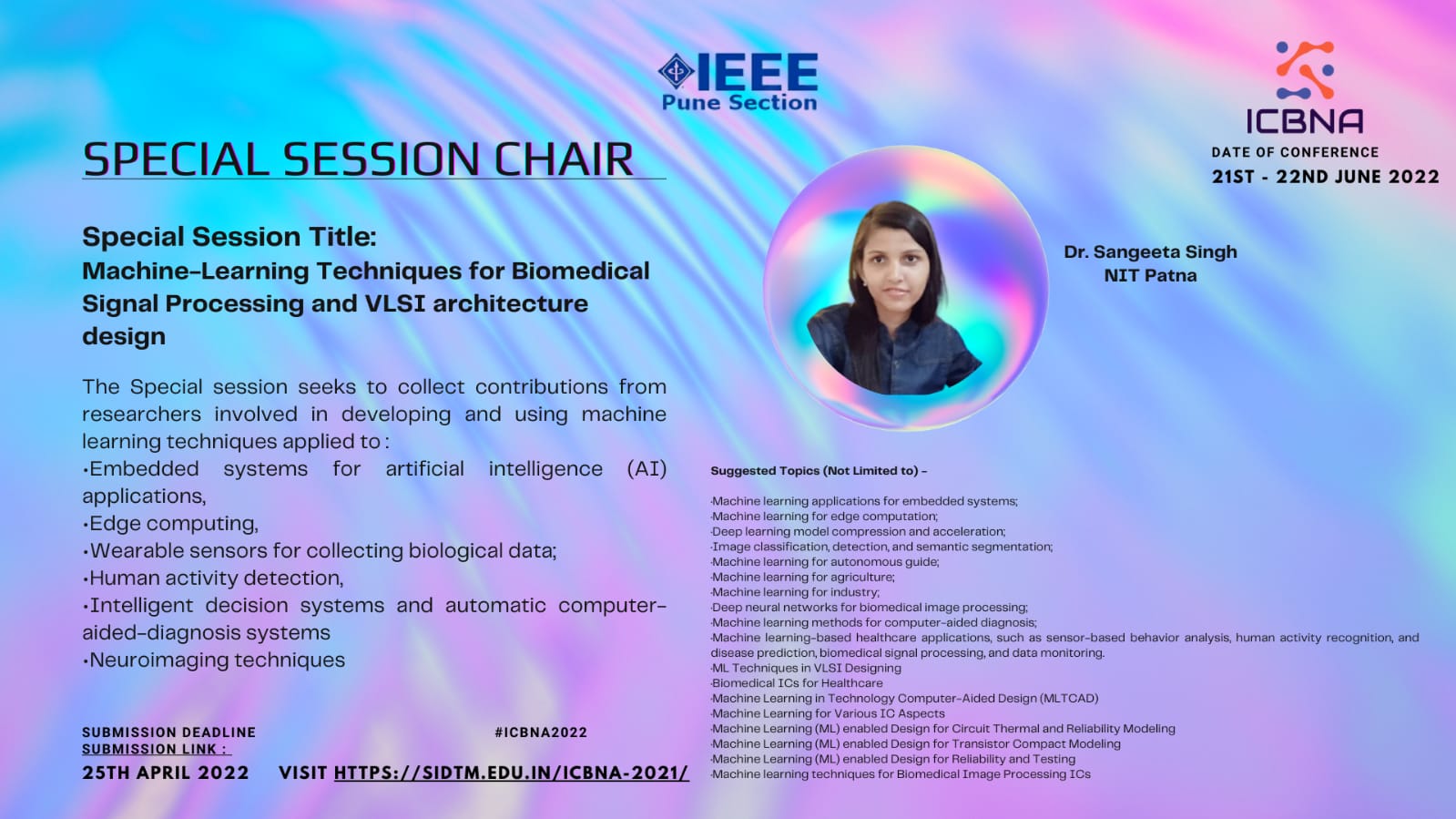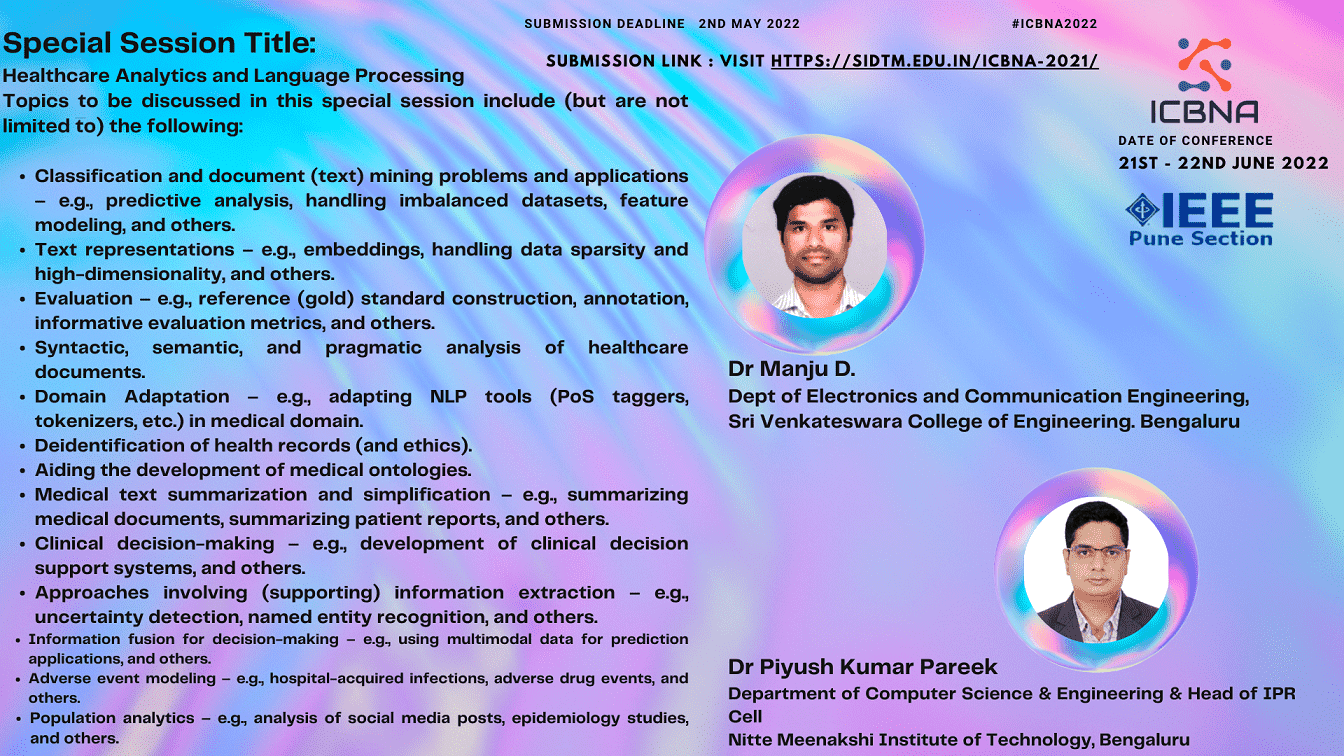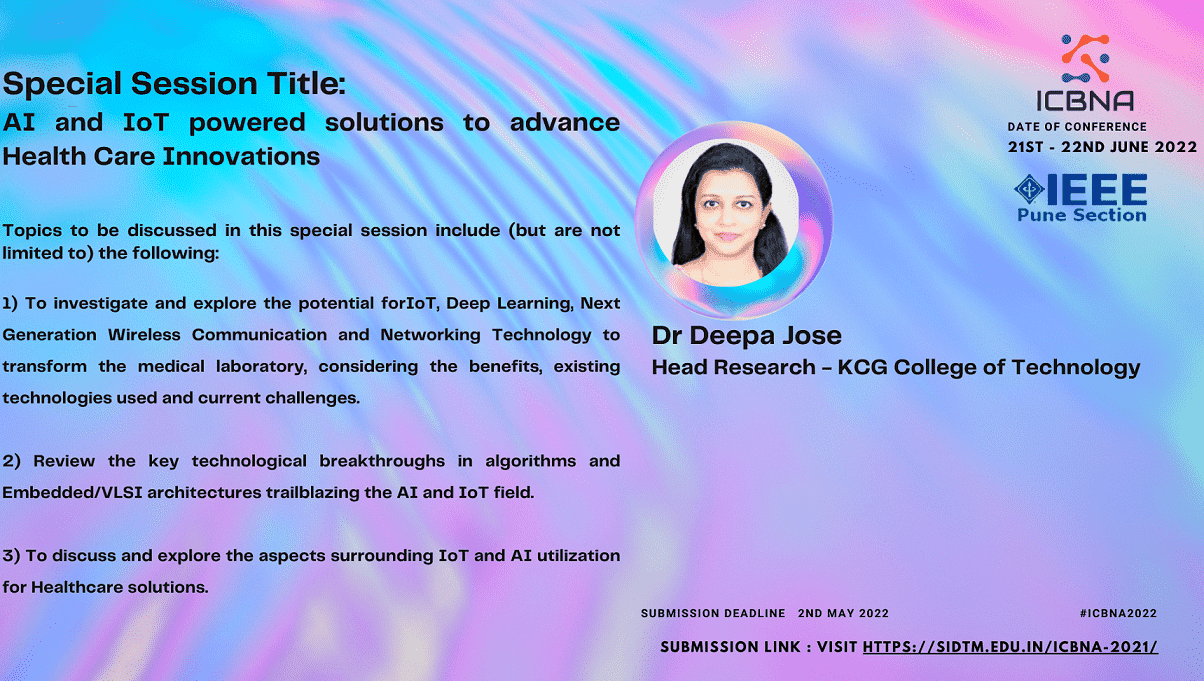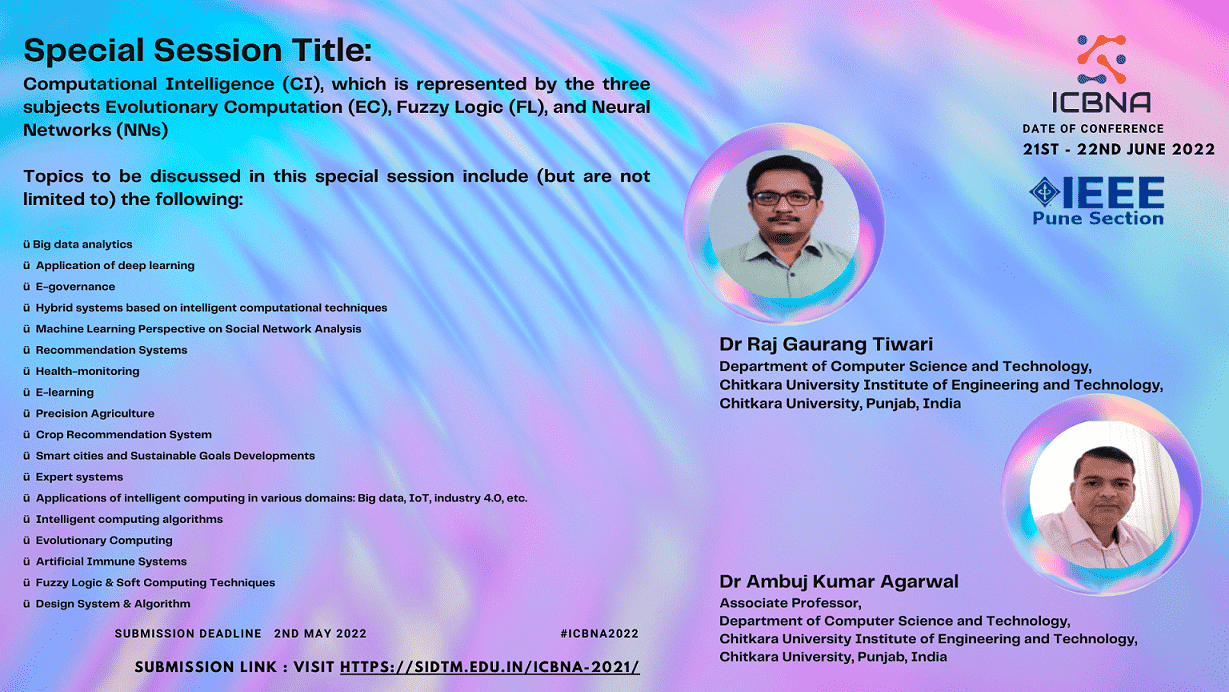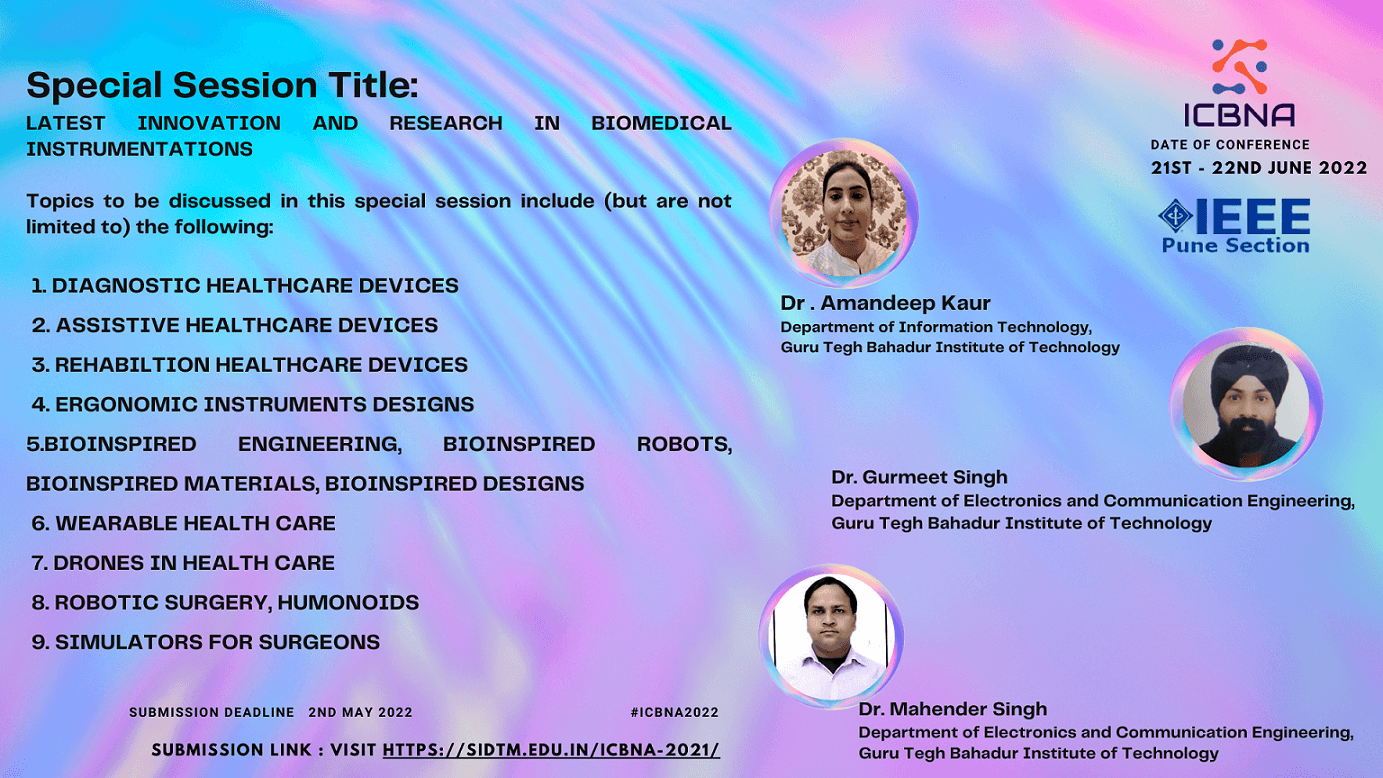 Best Paper Awards
Best Paper Awards will be conferred to the presenters from each track.
All the best paper awardees will receive certificates (e-certificate as well as physical certificates).
To compete for the best paper award, submission of a full paper, as well as the presentation of the same, is mandatory.
Workshops/ Special Sessions/ Tutorial Sessions
We also invite proposals for conducting Workshops/ Special Sessions/ Tutorial Sessions from Academia and Industry
Important Dates:
Paper Submission: 02nd May 2022
Acceptance Notification Date: 10th May 2022
Registration Date: 20th May 2022
Conference Date: 21st and 22nd June 2022
Registration Fees:
| Registration fees * | INR |
| --- | --- |
| Corporate Delegates | 8000 |
| Academicians | 7700 |
| Doctoral Students | 4500 |
| Other Students (Non- SIU) | 2500 |
| International Participants (US $ 100) | 7700 |
| Students (SIU) | 1750 |
GST at 18% on above fees in addition (Not Applicable for SIU Faculty and Students)
Plagiarism Policy::
(1) The paper prior to submission should be checked for plagiarism from licensed plagiarism softwares like
iThenticate. The similarity content should not exceed 20% (in any case either self contents or others). Further,
you have to strictly implement the following ethical guidelines for publication:
(2) Any form of self-plagiarism or plagiarism from others' work(s) should not be there in an article.
If any model / concept / figure / table / data / conclusive comment by any previously published work is used in
your article, you should properly cite a reference to the original work.
(3) Also language of explaining it should not be same as language of the work from which you have adopted it.
If you are using any copyrighted material, you should acquire prior permission from the copyright holder.
Convenor
Dr. Alexander V. Kolsanov, Rector -Samara State Medical University, Russia
Lt Col (Dr) T Vijaya Sagar, Dean – SMCW, SIU
Dr. K. Kotecha, Director – SIT, SIU
Dr. CA. Abhijit Chirputkar, Director – SIDTM, SIU
Organizing COMMITTEE
Prof. D P Kothari -Director Research-S B Jain Institute of Technology, Management and Research, Nagpur, India – Ex Director -IIT Delhi , India
Dr. Sujata Joshi -SIDTM, SIU, India
Dr. Saikat Gochhait – SIDTM, SIU, India
Dr. Durgesh Nandan- SIT, SIU, India
Dr Prasad Kantipudi- SIT, SIU, India
Dr. Abhishek Bhattacharya – Institute of Engineering & Management, India
Prof. Kazantsev Viktor – Neuroscience Research Institute, Samara State Medical University, Samara, Russia
Prof. Vasily Pyatin – Neuroscience Research Institute, Samara State Medical University, Samara, Russia
Dr. Suresh Babu Kondaveeti- Dept of Biochemistry, SMCW & SUHRC, SIU, India
Dr. Irina Leonova – Neuroscience Research Institute, Samara State Medical University, Samara, Russia
Dr. Olga Maslova – Neuroscience Research Institute, Samara State Medical University, Samara, Russia
Dr. Gagandeep Kaur – Department of Law, Science & Technology and PG, University of Petroleum and Energy Studies
Advisory Program Committee
Dr. Anand Nayyar, Duy Tan University, Da Nang, Viet Nam
Dr. Hramov Alexander, Neuroscience and Cognitive Technology Laboratory, Innopolis University, Innopolis, Russia
Dr. Alexei Ossadtchi, Center for Bioelectric Interfaces, National Research University Higher School of Economics, Moscow, Russia
Dr. Susan Gordleeva, Dept of Neurotechnologies, Lobachevsky University, Nizhny Novgorod, Russia
Dr. Sérgio D. Correia, Instituto Politécnico de Portalegre, Campus Politécnico n.10, 7300-555 Portalegre, Portugal
Dr. Xiao-Zhi Gao, Professor, University of Eastern Finland, Finland
Dr. Fabricio M. de Almeida, Professor of Doctoral and Master of Regional Development and Environment – Federal University of Rondonia, Brazil
Technical Program Committee
Dr. Prashant R. Nair, Associate Professor, Amrita Vishwa Vidyapeetham, Coimbatore, India
Dr Saikat Gochhait, Assistant Professor-Grade II, Symbiosis Institute of Digital and Telecom Management
(Constituents of Symbiosis International -Deemed University)
Dr. Shikha Jain, Assistant Professor, Jaypee Institute of Information Technology
Dr. B. K. Tripathy, Professor and Dean, VIT, Velore
Dr. Sukalyan Som, SACT, Department of Computer Science, Barrackpore Rastraguru Surendranath College
Dr. Ihtiram Raza Khan, Professor, Jamia Hamdard Delhi
Dr. Angsuman Sarkar, Professor, ECE Department, Kalyani Government Engineering College
Dr. Soubhagya Ranjan Mallick, Assistant Professor, Trident Academy of Technology (Affiliated to BPUT Odisha)
Dr. Ambar Dutta, Associate Professor, Amity University, Kolkata
Dr. Ambuj Kumar Agarwal, Associate Professor, Chitkara University
Dr. Arijit Ghosal, Associate Professor, St. Thomas' College of Engineering and Technology, Kolkata
Dr. Kiran Sree Pokkuluri, Professor, SVECW
Dr. P. Thangaraju, Associate Professor, Bishop Heber College, Tiruchirappalli
Dr. Md. Tabrez Nafis, Assistant Professor, Jamia Hamdard(Deemed University)
Om Prakash Jena, Assistant Professor, Department of Computer science, Ravenshaw University
Dr. Rashmi Soni, Research Supervisor & Associate Professor, Oriental University
Dr. Wen-Cheng Lai, National Yunlin University of Science and Technology
Dr. Ritu Pasrija, Assistant Professor, Maharshi Dayanand University
Dr. S. Vimal, Associate Professor, Ramco Institute of Technology
Dr. Bhaba R. Sarker, Elton G. Yates Distinguished Professor, Louisiana State University
Dr. Valentina Emilia Balas, Professor, Aurel Vlaicu University of Arad
Dr. Suresh Limkar, Associate Professor, AISSMS IOIT, Pune
Dr. K. S. Wagh, Associate Professor, AISSMS IOIT, Pune
Siddhartha Chatterjee, Assistant Professor, Gargi Memorial Institute of Technology, Kolkata
Dr. Dhananjay Bhattacharyya, Retired Professor-H, Retired from Saha Institute of Nuclear Physics
Dr. Bharat Bhushan, Assistant Professor, School of Engineering and Technology, Sharda University, India
Dr. Anupam Baliyan, Professor, Chitkara University Institute of Engineering & Technology, Chitkara University, Punjab
Dr. Sobhan Sarkar, Post-doctoral Research Fellow, The University of Edinburgh, United Kingdom
Dr. Siddhartha Chatterjee, Assistant Professor, Gargi Memorial Institute of Technology Kolkata, India
Dr. Ahona Ghosh, Assistant Professor, Department of Computational Science, Brainware University, Barasat,Kolkata, India
Samarjit Roy, UGC Senior Research Fellow, CMCC, Dept. of CSE, MAKAUT, WB, India
Dr. Sankar Prasad Mondal, Assistant Professor, Maulana Abul Kalam Azad University of Technology, West Bengal, Haringhata
Arindam Pal, Senior Research Scientist, Data61, CSIRO, Australia
Priti Deb, Research Assistant, Maulana Abul Kalam Azad University of Technology, India
Dr. Giridhar Maji, Lecturer & HOD, Department of Electrical Engineering, Asansol Polytechnic, India
Dr. Sandipan Roy, Research Assistant Professor, SRM Institute of Science and Technology, Chennai, India
Dr. Sangram Ray, Dean Student Wejfare & AP/CSE, National Institute of Technology Sikkim, India
Dr. Mainak Sen, Assistant Professor, Techno India University, West Bengal, India
Dr. Shampa Sengupta, Assistant Professor, MCKV Institute of Engineering, India
Dr. Bijoyeta Roy, Assistant Professor, Sikkim Manipal Institute of Technology, SMU, India
Devottam Gaurav, Sr. Project Assistant, Indian Institute of Technology Delhi, India
Dr. Sanatnu Roy, Assistant Professor, Future Institute of Engineering and Management, India
Dr. Sumanta Bhattacharya, Assistant Professor – on Deputation, (under Indian Technical and Economic Cooperation Programme – GOI), Gyalpozhing College of Information Technology – Royal University of Bhutan, Bhutan
Dr. Sanju Tiwari, Senior Researcher, Universidad Autonoma de Tamaulipas, Mexico
Sandipan Dhar, PhD Scholar, NIT DURGAPUR, India
Pratik Kumar Dutta, Senior Web Developer, BCA, India
Dr. Deepsubhra Guha Roy, Research Fellow of Cloud Computing, University of Tartu, Estonia, Europe
Dr. Ira Nath, Assistant Professor , JIS College of Engineering , India
Dr. Jadav Chandra Das, Assistant Professor, MAKAUT, WB, India
Dr. Moumita Roy, Assistant Professor, CMR Institute of Management, India
Publication Details
All accepted, registered, and presented papers will be published in IEEE Xplore conference proceedings subject to final review by IEEE Xplore. IEEE reserves the final right to accept / reject the papers.
Authors are invited to submit papers describing original, previously unpublished work, not currently under review by another conference, workshop, or a journal. Full Regular papers (maximum 8 pages, 8 pt font in IEEE format) should present novel perspectives within the general scope of the conference. Short papers (up to 4 pages) are an opportunity to present preliminary or interim results on hot topics in a poster session. Symposium papers (maximum 6 pages) enable timely discussion of novel ideas and challenging future directions on emerging topics in networking. All papers must include title, complete contact information for all authors, abstract, and keywords on the cover page.
Furthermore, the IEEE ICBNA 2022 will include a Doctoral track session in support of graduate student's research. The goal of the Doctoral Track is to engage graduate students, especially Ph.D. students, that work in the general area of networking to actively participate and contribute to the IEEE ICBNA Conference. More information can be found on the conference Web site.
Initial Paper Submission (for Review)
Your paper should be submitted through Easy-Chair with your login ID.

If you do not have a login ID, please, visit the following link to create a new account. https://easychair.org/my/conference?conf=icbna20210

Please visit our website for paper submission on different tracks 

When you upload your paper, please make sure that your browser has cookies enabled.

Once you have uploaded your paper, you will be assigned a paper ID to your paper.